Details
Click here to Pre-Enter.
Location: Connolly Park, Carrington
Directions: From Cowper St., Carrington, turn north into Fitzroy St. and park on both sides of the north end of this road.
Map: Carrington 1:4000, 2 metre contours. New map with fieldwork and cartography by Ian Dempsey. Map symbols are ISSprOM2019.
Descriptions: Control description will be printed on the map or you can print your own - Symbols or Text descriptions.
Planner: Ian Dempsey Vetter: Pam Montgomery
Terrain: A mix of open parkland, landscaped urban foreshore parkland and suburban streets.
Start times: Between 5pm and 6:30pm
Course Closure: 7:10pm. (Finish after 7:10pm and you risk being disqualified for failing to finish the course in the allowed time)
This closure time is to enable us to collect controls before it gets dark. Please choose your start time so that you complete your chosen course by 7:10pm
Courses: Long (3.8 km), Short (2.4km) and Novice (1km). These are straight line lengths between controls, so actual course distance will be a little longer, depending on route choice. The novice course crosses several low traffic suburban streets - we recommend parents shadow younger competitors on this course.
Facilities: Toilets.
Course Setter's Notes:
The Long Course only has a map change (turn the map over for the other half of the course).
Special map symbols: black circle – large sign, black cross – table/seat.
Respect others' use of the playing fields and detour around any sport activities.
Bring insect repellent to protect from mosquitoes.
This is a Sport Ident (SI) event. There is an SI unit attached to each control, so you will need to bring your SI stick or P-card. There are 26 controls on the long course, so a SI stick is needed for this event. The short and novice courses have under 20 controls so both SI sticks and P-cards are suitable. Cards and sticks are available for hire at the event.
Details
Nominations for Executive positions are now OPEN. Expressions of interest can be made until the start of the AGM.
The AGM will be held on 11th March, starting at 7:30pm. Location to be confirmed - There may be the option to video conference - more detail soon
The following positions are to be filled:
Executive: President, Vice President (2), Secretary, Treasurer (elected positions)
Non-Executive: Results Coordinator, Event Organiser, Mapping Officer, Technical Officer, Club Coach, Gear Steward, Publicity Officer, Website Manager, Association Delegates, Map Printing, Junior Diary Coordinator (all appointed by expression of interest)
A guide to the types of activities performed by the various positions is available here.
Nominations for Executive positions should be received by the Returning Officer: Shane Jenkins; by midnight 3rd March or at the AGM. As per the constitution - nominations for elected positions need to be signed by 2 club members and include the consent of the nominated individual. Nomination forms are available here. You can email your scanned signed nomination form to: This email address is being protected from spambots. You need JavaScript enabled to view it.. Alternativley 2 clubs member may nominate someone by email.
Expression of interest for non executive positions can be emailed to the Returning Officer Shane Jenkins at any time before the AGM : This email address is being protected from spambots. You need JavaScript enabled to view it.
If you can't attend but would still like a vote. Please fill out the proxy vote form nominating the member who will vote on your behalf.
Documents
Details
Orienteering Australia Badge Scheme
Recently several local orienteers (as noted below) were awarded with merit badges through the Orienteering Australia Badge Scheme.
This scheme recognises the achievements of a consistent orienteering standard relative to age group peers at specific events in a 2 year period.
More information about the scheme can be found here
https://orienteering.asn.au/index.php/awards/badge-scheme/

Damien Enderby M40 Silver
Jennifer Enderby W50 Gold
Mikayla Enderby W16 Silver
Samantha Howe W40 Silver
Jim Lee M70 Gold
Viola O'Connor W55 Silver
Maria Orr W55 Silver
Peter Orr M55 Silver
Robert Prentice M65 Silver
Gayle Quantock W55 Gold
Details
The current Urban Foot Orienteering (UFO) Series
is being held during March 2021.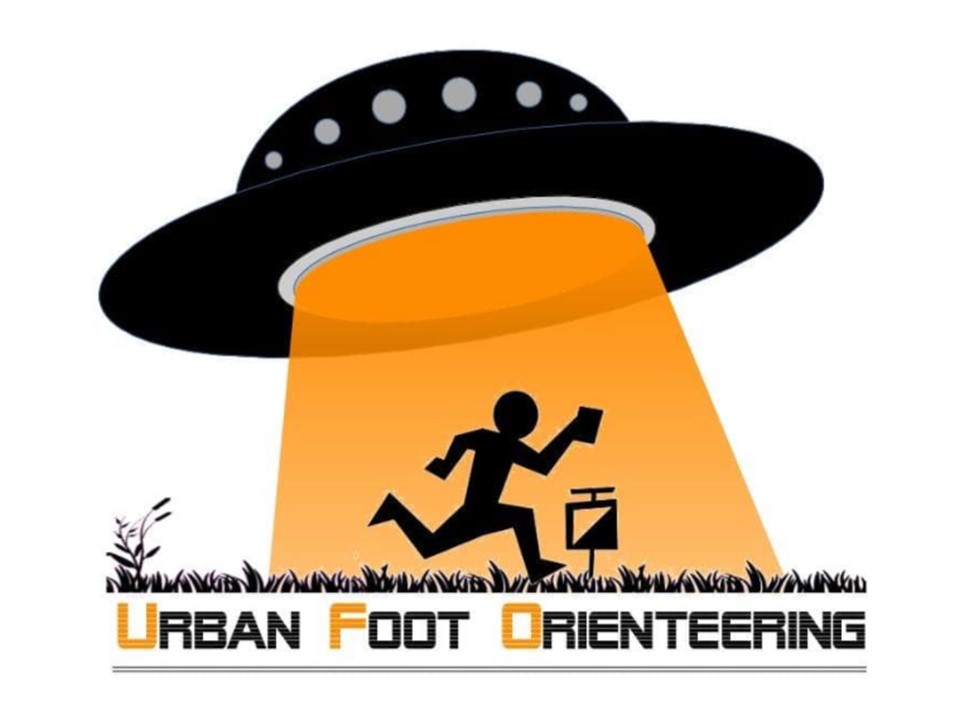 If you like the Street Series and you would like to enhance the experience by using electronic controls and include some bush, then this Urban Series is for you!
Hope to see you there. Start anytime between 5pm and 6:30pm. Course closure at 7:10pm. More information available closer to the event.
This Series you use a map and an SI Stick - you find the Controls (in order) and use the SI Stick to record that you have been there. You then download your SI Stick in to the computer and receive a printout of each Control you have visited.
Set up an account and Pre-Enter via Eventor - which helps us to know how many maps to provide.
Click here for Instructions on how to register in Eventor.
| | | | |
| --- | --- | --- | --- |
| | UFO 2021 | | |
| | Date | Map | Course setter |
| Event 1 | 03.03.2021 | Boomerang Park | Oskar Mella |
| Event 2 | 10.03.2021 | Carrington | Ian Dempsey |
| Event 3 | 17.03.2021 | Caves Beach | Peter Orr |
| Final | 24.03.2021 | Foreshore | Adrian Plaskitt |
| | | | |
| Night Event | date TBA | Brickworks | Clare Williams |
Click here for more info.
Details
Covid19 Procedures are continually being UPDATED
The NSW Government has recently issued updated COVID recommendations for community sport. Orienteering NSW has reviewed the updated recommendations and updated its COVID Safety Plan. You can view the updated plan HERE.
A revised ONSW COVID-19 Safety Plan has been released. Sydney competitors CAN now participate - welcome back!
EVENTOR setup

1. Phone number, postal address, e-mail address and SI Stick details in Eventor. Ensure that your phone number, postal address, e-mail address and your current SI Stick details are entered in Eventor, ensuring that the SI Stick listed is the one that you will be using for the Event. This will assist with infection tracing (if applicable). You may NOT be able to compete if these Details aren't listed.
2. Pre-enter via Eventor - preferred option. To avoid the possible spread via money handling, filling in grey slips and other activities - please pre-enter and pay for the Event via Eventor for all Events. Go to https://eventor.orienteering.asn.au/Events
NOTE: IF mobile coverage is available you will be able to pre-enter via your mobile phone at the Event (as long as it is within the Start time window).
3. Non-competing details. All non-competing attendees will need to have their details recorded for contact tracing purposes - this information can be entered in Eventor for each event..
If you are new to orienteering - please click here to Register so you can pre-enter for the Events.
Newcomers - we can also take your details and enter you on the day. :)

A detailed list of Covid19 Procedures can be found HERE and will be available at the Event.
Please check closer to the Event date for any changes or special requirements re Covid19.