Casual Members Instructions to sign up in Eventor
To enable you to pre-enter for any Orienteering Events you will need to set up an account in Eventor (the software that controls all Orienteering Events and allows people to pre-pay for the Events). The information in Eventor is used to register details (e.g. SI stick details) and contact you or, in the case of an emegergency, an Emergency Contact can be contacted. These details allows tracing to be performed if there is a Covid19 issue.
How to Register and Add Yourself as a State Casual in Eventor
Here is the link to access Eventor - https://eventor.orienteering.asn.au/Events
Below are screenshots showing the steps in how a person can register themselves and then add themselves to their state casuals.
Step 1: Select 'Create Account'

Step 2: Select 'social network' if you want to use it to login, otherwise select 'Don't associate…'

Step 3: Select 'I want to be a casual or a member of an Australian orienteering club' then 'Proceed'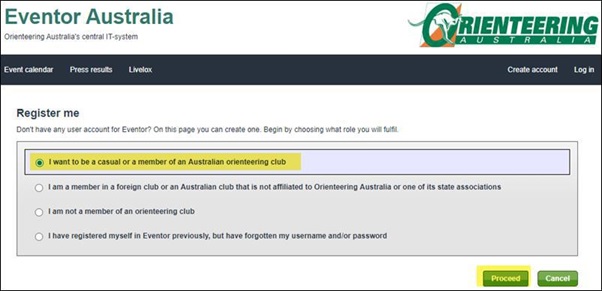 Step 4: Enter all details, tick 'I understand and accept terms', press 'Next'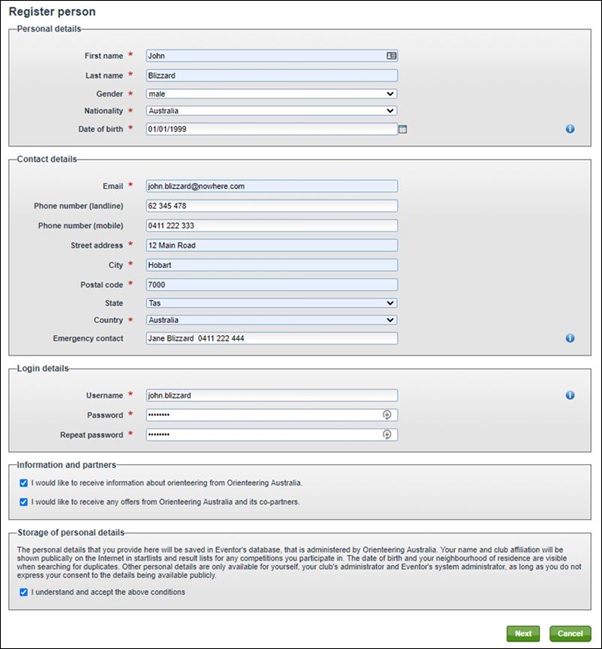 Step 5: Check details and press 'Save'

Step 6: Select 'Apply for club membership or register as a casual orienteer'

Step 7: Select Year, select State and from Club select 'Casuals <your state>'. Press 'Next'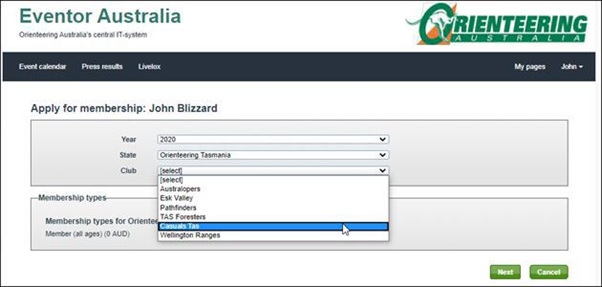 Step 8: Job done! You are now registered as a casual in your state.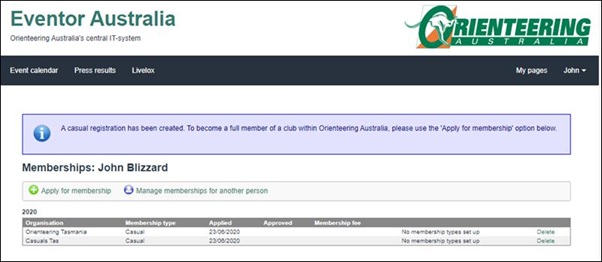 You can now log in and enter the Event using your login.
To Pay for an Event
Log in to Eventor and select the Event you would like to enter and continue to the Payment page.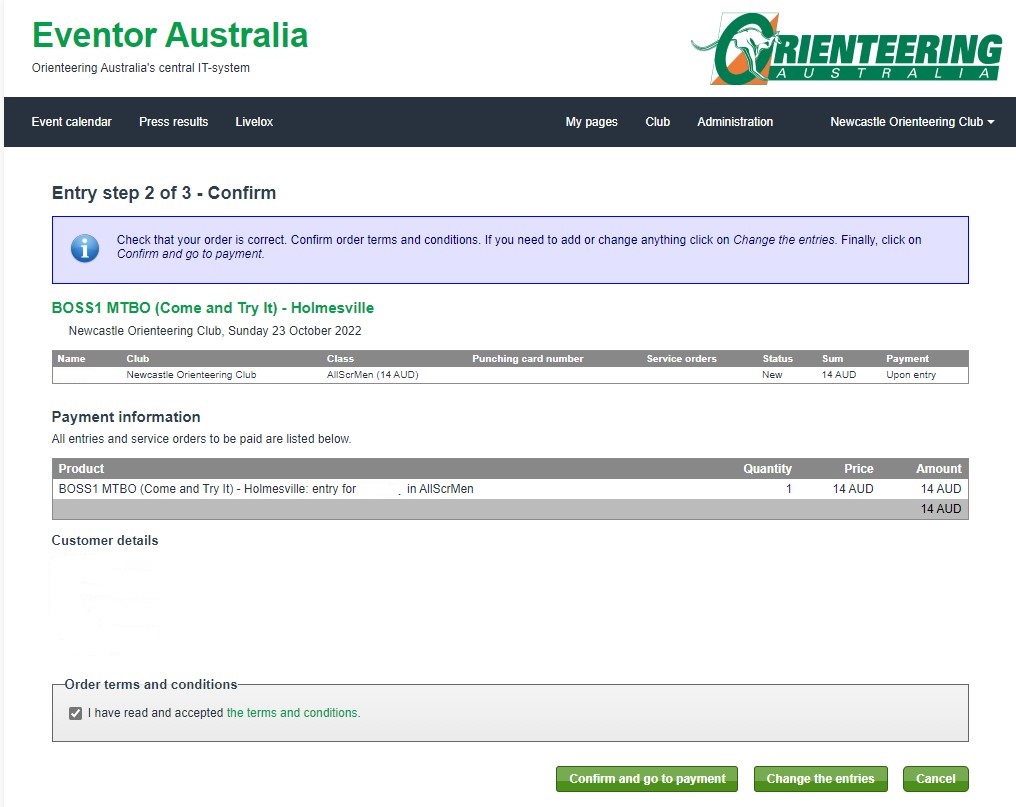 Select "Confirm and go to payment".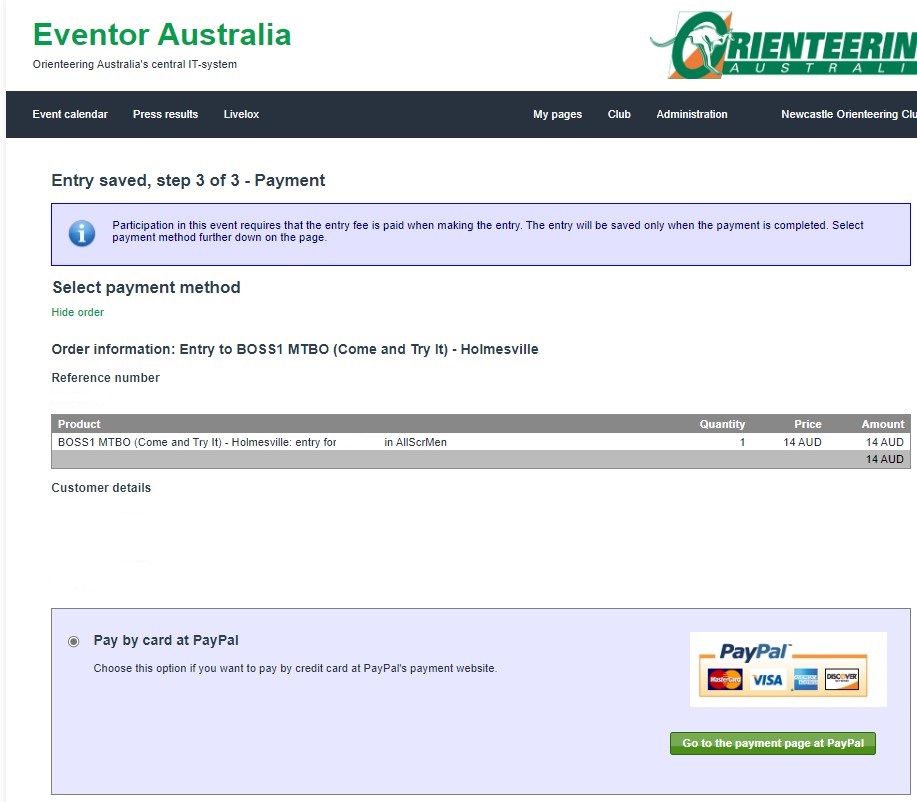 Click on "Go to payment page at PayPal". You will be able to pay using a credit or debit card even if you don't have a PayPal account.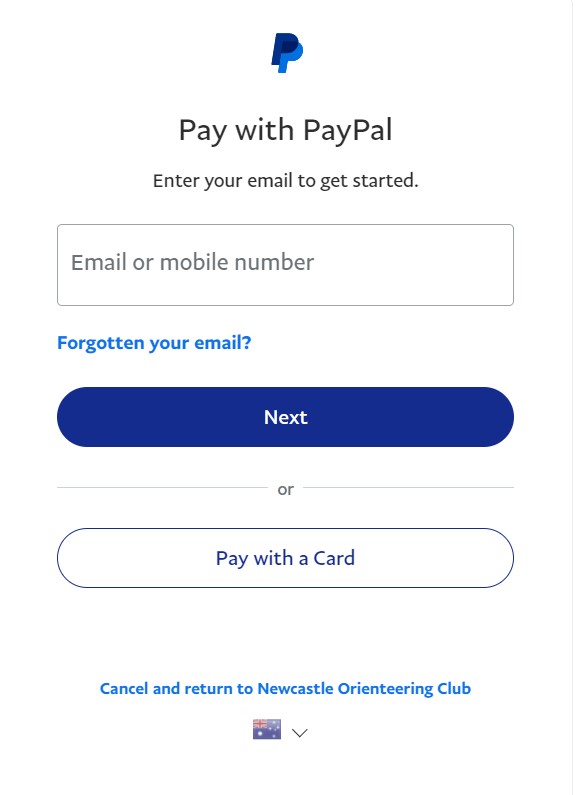 Click "Pay with a Card".
Enter a none PayPal email address (e.g. This email address is being protected from spambots. You need JavaScript enabled to view it.) so you can use PayPal to pay using a card.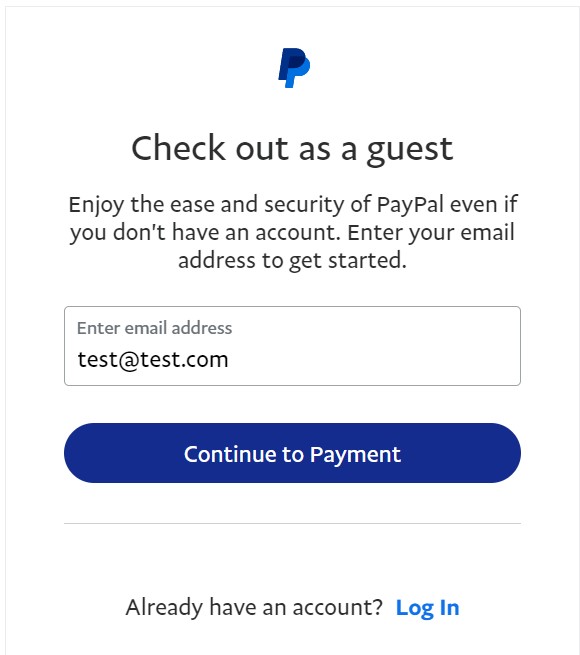 Click "Continue to Payment".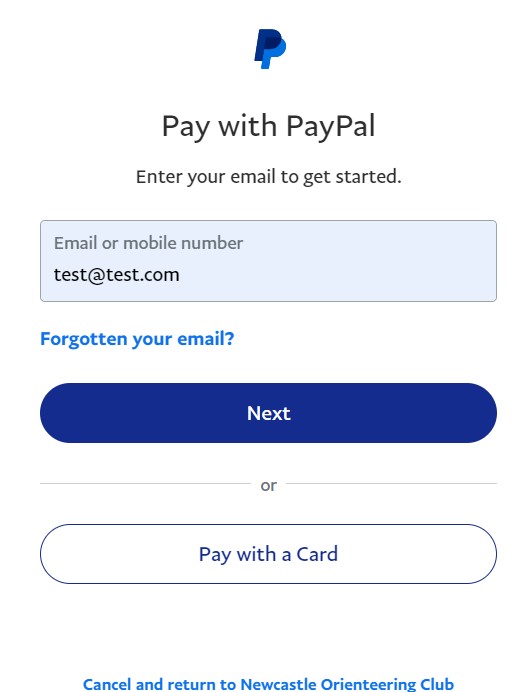 Click "Pay with Card".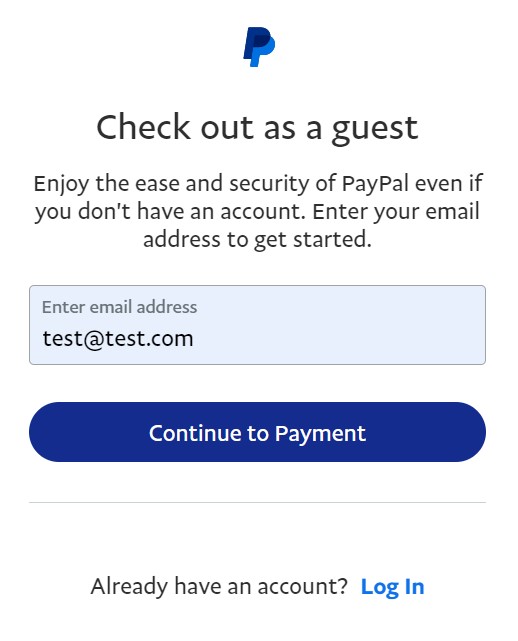 Click "Contine to Payment".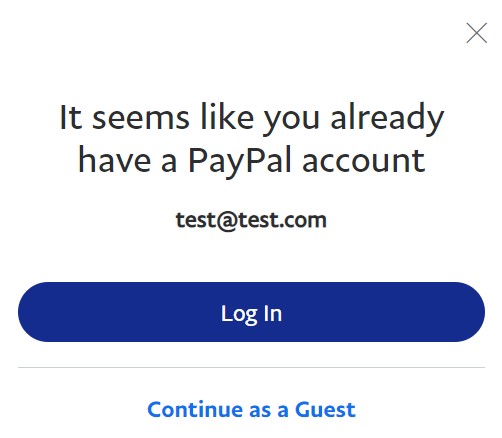 Click "Continue as a Guest".
Enter your credit or debit card details.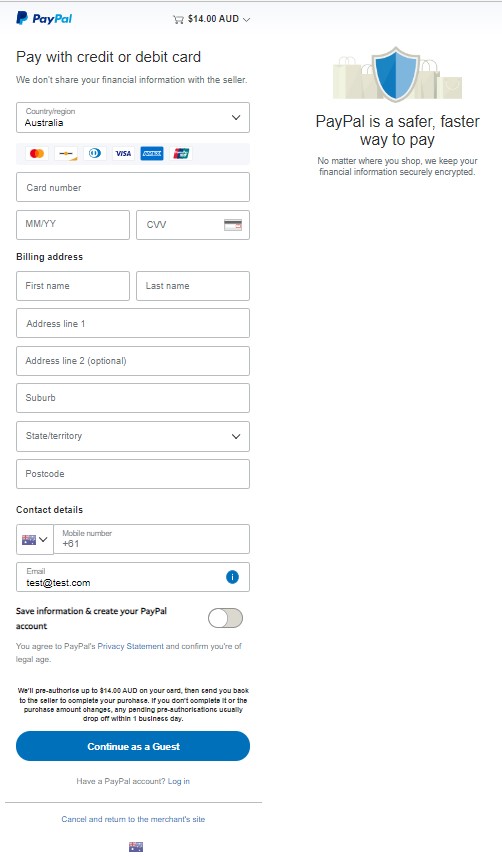 Click "Continue as a Guest".
Here is the link to access Eventor - https://eventor.orienteering.asn.au/Events